Are you about to choose your next travel destination and thinking of coming to Morocco? Here are some tips on what to pack and what to expect from a trip in this wonderful land!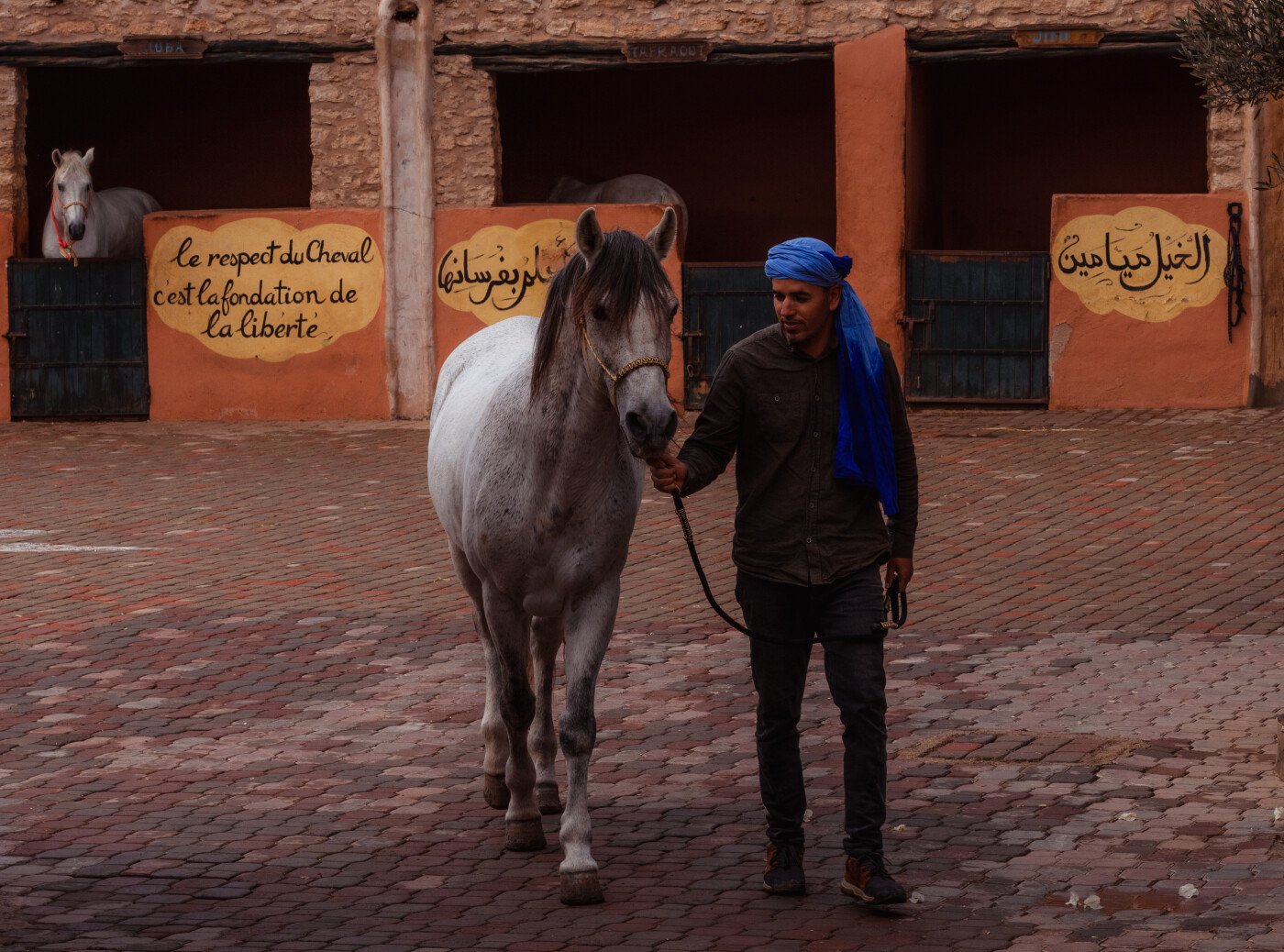 Climate
First of all, what is the climate like in Morocco?
Being in the northwestern part of the desert and along the coast, it is typically Mediterranean with mild, rainy winters and hot, dry summers.
Essaouira is located in the lowlands near the coast, so the summer heatwave is mitigated by cool sea breezes. Keep in mind, however, that in Morocco you need to be prepared not only for the climate but also for the temperature fluctuations between day and night caused by the proximity to the desert.



La Packing
Each activity requires appropriate clothing and equipment, so what to pack will depend on the type of trip you decide to take.

Among the most popular activities at our Ranch are horseback riding and desert trekking.

Here, then, is what we recommend you pack: a few T-shirts, clothes that are preferably made of cotton, a long-sleeved shirt to protect you from the sun, a fleece for the wind, two/three riding pants or other comfortable pants, and a waterproof poncho to protect you from rain, boots or hiking shoes, some gaiters or chaps, a hat, sunglasses, sunscreen.

Don't forget your sleeping bag, preferably one that is made for temperatures that get close to -15°, a flashlight for the night, paper towels, thermal underwear, a medium-light jacket (400-500gr) and medication to prevent and help with stomach infections.

A water bottle is essential.

And finally, a good powerbank for cell phones and cameras that will help you capture unforgettable views and sights you will encounter in this wonderful land: our beloved Morocco.



The formalities
Fundamental: passport. Indeed, a visa is not required for European travelers, but the following travel documents are important: Moroccan authorities require that you also present your return ticket or documents related to the continuation of your trip.

Travel insurance required. To book some of our activities we will ask you for insurance that covers cancellation before the trip, including due to illness and Covid, and insurance that covers health issues and accidents during the trip.
Our clients recommend Mondial Assitance (Allianz Partners) or Nomad Insurance or Amex Insurance.

Ranch De Diabat has its own insurance, nevertheless each client is required to have his or her own personal insurance.
For your purchases in Morocco, your bank will tell you where you can withdraw money. ATMs are widespread throughout the area. International Visa or MasterCard credit cards are accepted by most hotels, some restaurants, stores and gas stations.
We look forward to seeing you at Ranch De Diabat.
Don't miss the opportunity to have a unique and unforgettable trip.